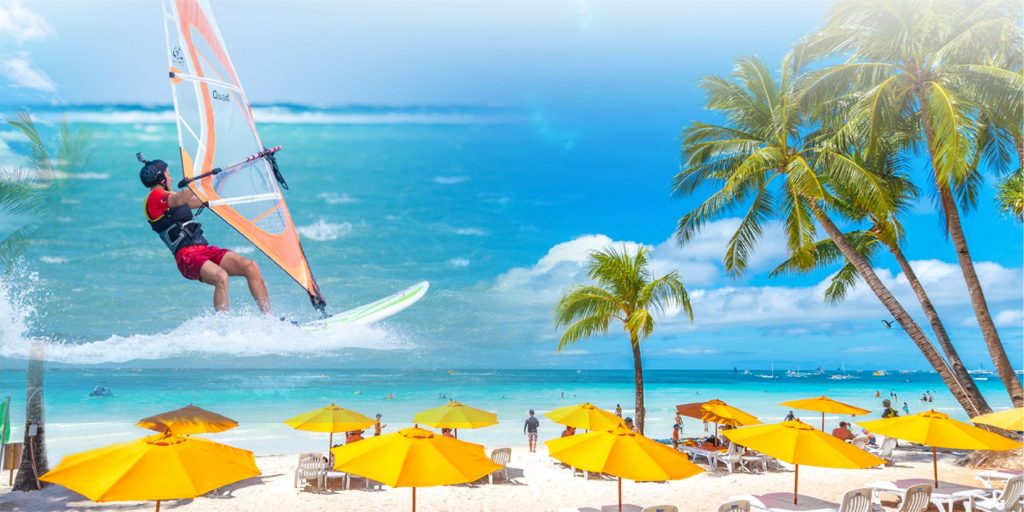 Boracay is a world-renowned beach destination for its fine white sand, azure waters, dramatic sunsets, and vibrant island offerings. It's almost a year-round tropical tourist destination that thrives in unique discoveries and adventures.
Last October 1, the island reopened its doors to domestic tourists from areas under MGCQ/GCQ after several months of lockdown and rehabilitation. With many months of reduced activity in Boracay, the island and its marine biodiversity had enough time to revive, making its beauty and ecology unrivaled—this inspired the island's new tourism campaign "Boracay Better than Ever." Boracay is more than ready to welcome tourists to its new face with stringent health and safety measures in place.
From last week's webinar on the reopening of Boracay, guest speakers Mr. Delos Santos (Malay Municipal Chief Tourism Operations Officer) and Mr. Raymundo (General Manager of Paradise Garden Resort Hotel and Convention Center and President of Boracay Foundation Inc.) mentioned that the tourism is off to a gradual but safe restart. Below are some of the activities that our speakers mentioned to have resumed operations and ready for tourists to experience again.
1.Dining
Boracay has plenty of options for food enthusiasts even at this time that it's on a slow restart. There are restaurants treating every food enthusiast to island-style dishes and those that are offering healthy and sustainable cuisines. Although not all dining outlets are open as of the moment, several famous ones such as Lemoni Cafe and Restaurant, Nonie's Restaurant, Aloha Boracay Island Grill, and Aria Cucina Italiana are already serving either dine-in or take out, as well as deliveries around Boracay island.
2. Water Sports
Water sports are now allowed. Tourists may enjoy uncrowded shores while trying out a variety of water sports such as parasailing, kiteboarding, windsurfing, paddle boarding, scuba diving, snorkeling, paraw sailing, banana boat, and more. For those who want to snorkel, tourists must bring their own equipment.
3. Swimming
Boracay's water is clearer than ever after its several month-long rehabilitation and quarantine. The island's azure waters boast more than just a picturesque scene, it also has a diverse range of marine life. Those who want to swim must register first, follow the protocols on social distancing, and must swim in designated areas only. Mr. Delos Santos mentioned the following temporary designated areas for swimming:
● In front of White House (Station 1)
● In front of Willy's Rock (Station 1)
● In front of Elizalde Compound (Station 1)
● In front of D'Mall (Station 2)
● In front of Mandarin Hotel (Station 2)
● In front of La Carmela (Station 2)
● In front of Paradise Garden Resort and Convention Center (Station 3)
● Puka Beach (Barangay Yapak)
Tourists heading to Boracay at these times can expect the above activities. The LGU of Malay, Boracay-IATF, private and public sectors are working thoroughly together to ensure the safety of tourists on the island. Learn more about the things travelers must know before going to Boracay in the new normal. Visit our previous blog on the reopening of Boracay here.
Download PDF of Boracay Activities that are Now Open
or book on Klook