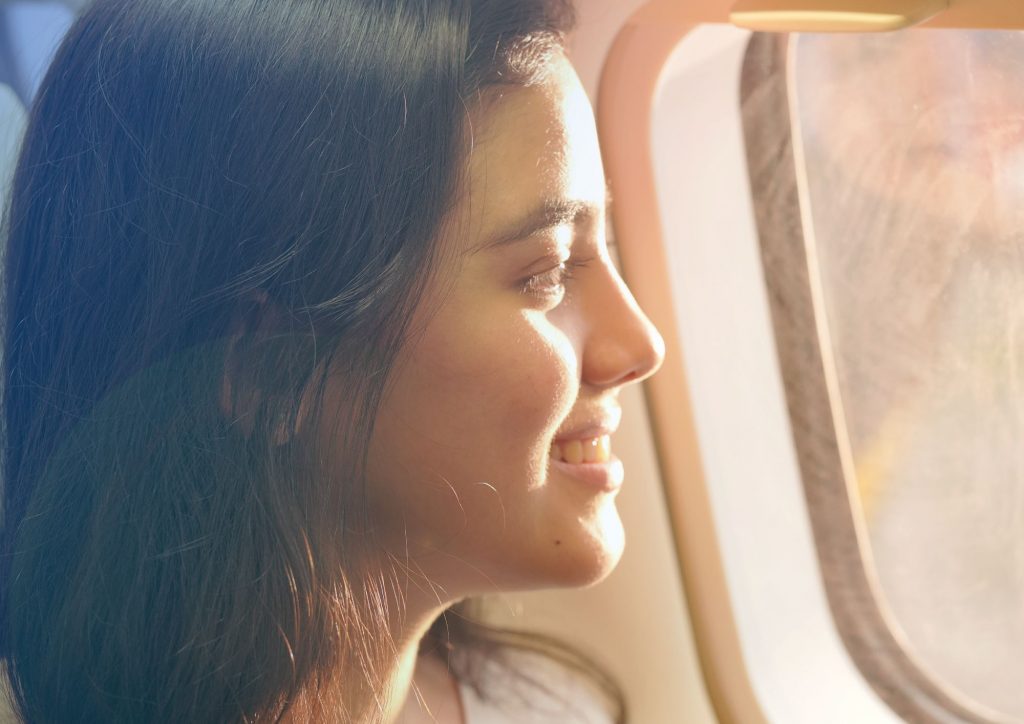 Travel Lessons We've Learned from 2020: The world was a playground full of endless discoveries until 2020 came with a surprise and halted our day-to-day activities. The tourism industry was hardly hit by the crisis. Looking back from our experiences last year, much has changed, but we at least gained a few takeaways that may shape tomorrow's travels. Here, we've listed down some travel lessons we've learned from 2020:
Lesson #1: Appreciate nature now more than ever
The disruption brought by the pandemic to our everyday lives has taken a toll on our wellbeing and cancelled a lot of plans, ones that include travel as well. Over the quarantine period, one of the trends that emerged is the "plantitas" & "plantitos." Access to nature has proven time after time to be one of the factors that maintains human resilience to daily challenges. People have grown fonder of being close to nature. Because of this, the tourism industry will definitely rise from today's challenges as people will definitely want to get out of their four corners and be close to nature again.
Lesson #2: Adopt sustainable practices
As more people have been aware of the importance of nature, we become more mindful of the carbon footprint that we leave behind. People initiated green practices to preserve what's left of our environment. We've also learned that most changes in the environment such as land-use and wildlife exploitation cause human health risks. Covid-19 is one of which. According to Morse et al., almost all recent pandemics originated from animals and their emergence is caused by human activities such as the expansion of agriculture, travel routes, trade, changes in land use, and interactions among wild and/or domestic animals.
Lesson #3: Be a conscious traveler
According to Forbes in 2020, the pandemic prompted travel choices based on health and safety as much as price. Safety and cleanliness of accommodation, airline facilities, and their destination's environment play a vital role in travel decision making, which for yesterday's travelers are the last things to be considered. From a survey conducted by Wyman for Forbes, airport and aircraft health and cleaning scored almost the same percentage with attractive prices or rates. This proves that low-cost promotions are no longer enough to entice the travelers of today.
Lesson #4: High regard for domestic tourism
Filipinos have learned to look for and appreciate travel destinations closer to home. Among the domestic destinations they plan to visit are Boracay, Siargao, Baguio, Metro Manila, Cebu, El Nido, Coron, Batangas, Bohol, and La Union. Reasons behind this sentiment may be due to people's perception of short-haul travels as a safer way to restart travels. Another reason may be due to the country's rich natural destinations, since blue and green spaces are now being recognized for their positive impact on human health.
Lesson #5: Recognize the importance of leisure travel or vacation
Leisure travel is believed to lead the recovery of the tourism industry. On a survey conducted last year during the quarantine period, the Department of Health recorded 77% percent of survey participants are willing to travel for vacation or leisure in post-pandemic even with the absence of a vaccine. From being confined indoors for long months, people started to recognize the impact of downtime or leisure and vacation on their wellbeing and work productivity. Spending time outdoors or surrounded by nature benefits us physically and mentally: it helps reduce burnouts, helps improve familial relationships, and improves physical and mental health among others. Travel activities such as beach trips, road trips, and staycations are among the categories that listed highest on the same survey.
As we hit the skies again for a new chapter in the travel and tourism industry on the new normal, keep in mind these takeaways that may affect tomorrow's travel landscape. Sunlight Air also aims to offer services that fit the renewed behaviors of travelers. At present, Sunlight Air helps domestic tourism gradually and safely recover by offering a travel bubble package in partnership with a private island resort in Culion, Palawan.
1 Moreno Di Marco et al., "Opinion: Sustainable development must account for pandemic risk," PNAS, February 25, 2020, pnas.org/content/117/8/3888 (accessed January 13, 2021).
2 S. S. Morse et al., Prediction and prevention of the next pandemic zoonosis. ancet 380,1956–1965 (2012).
3 Oliver Wyman, "COVID-19 Prompts Travel Choices Based On Cleanliness As Much As Price," Forbes, June 11, 2020, https://www.forbes.com/sites/oliverwyman/2020/06/11/covid-19-prompts-travel-choices-based-on-cleanliness-as-much-as-price/?sh=4c2aa984746c (accessed January 13, 2021).
4 Department of Tourism et al., "The Philippine Travel Survey Report: Insights on Filipino Travelers' Sentiments on the New Normal," Guide to the Philippines, June 2020,
drive.google.com/file/d/1uBHSSsvTfKPHkBbsQsyaMXjpZNavc9OP/ (accessed January 13, 2021).
5 Department of Tourism et al., "The Philippine Travel Survey Report: Insights on Filipino Travelers' Sentiments on the New Normal," p15.
6 Shannon Torberg, "Importance of taking vacation," Alina Health, June 14, 2017, https://www.allinahealth.org/healthysetgo/thrive/importance-of-taking-vacation (accessed January 13, 2021).