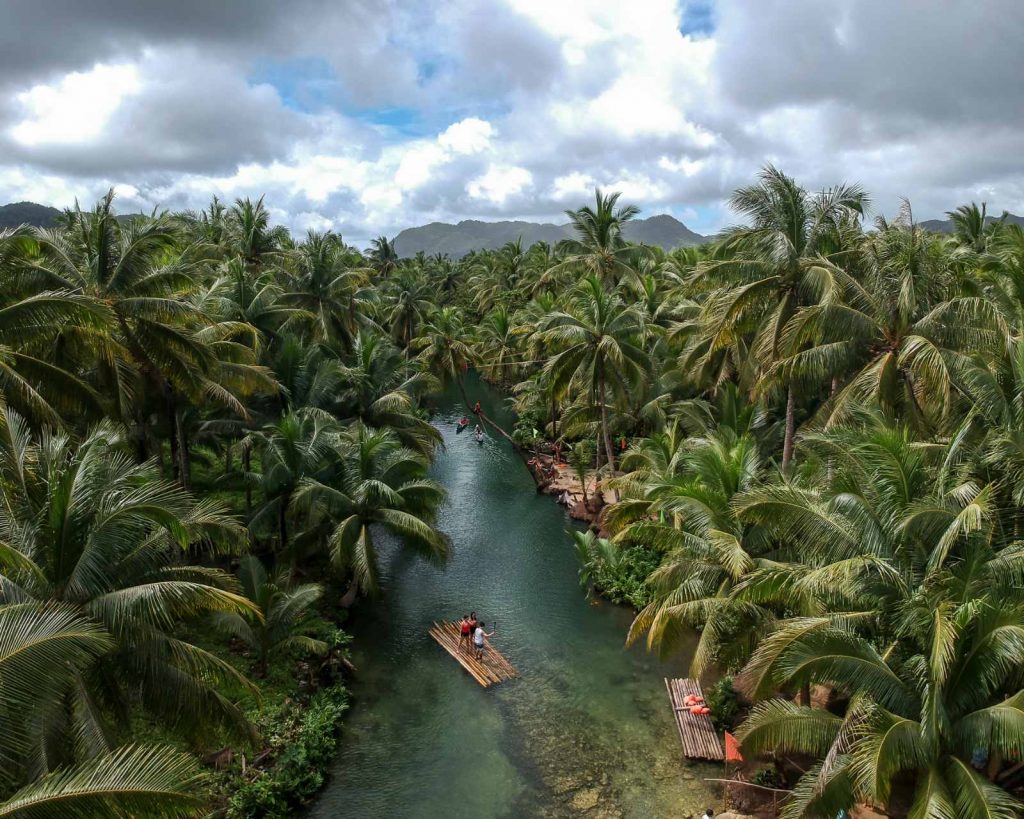 Siargao Island, the surfing capital of the Philippines and Condé Nast's voted best island in the world in 2019, is back to welcome local tourists starting last December 1, 2020, following the successive reopenings of major local destinations. The teardrop-shaped island now allows residents and domestic tourists to explore its surf spots, pristine beaches, mangrove forests, and swarming underwater life provided that they have followed the travel guidelines set by Siargao LGU under Executive Order No. 20-054.
Covered in this blog are:
● New Normal Travel Requirements
● Health and Safety Protocols
● Recommended Experiences
New Normal Travel Requirements
Anyone entering Surigao City or Sayak Airport or other checkpoints within the island must secure and present the following documents to authorities:
Domestic Tourists entering via Surigao City or Sayak Airport in Siargao
1. Surigao del Norte e-Health Pass
The e-health pass is available upon completion of the form at https://covid19.ssct.edu.ph/healthform.
2. Negative RT-PCR result with test taken within 48 hours from departure from point of origin
Visit the list of accredited testing laboratories at https://hfsrb.doh.gov.ph/?page_id=1729. If the test is taken more than 48 hours, a negative antigen swab will be required on the day of arrival.
3. 5-day confirmed booking from DOT-accredited accommodation establishment
For a list of DOT-accredited accommodation establishments in Siargao, head to https://philippines.travel/safeph.
4. Travel itinerary
Tourists must book their tours from DOT-accredited tour operators.
5. Roundtrip flight ticket
Tourists from Surigao del Norte
1. Surigao del Norte e-Health Pass
The e-health pass is available upon completion of the form at https://covid19.ssct.edu.ph/healthform.
2. Valid ID
3. Certification from Barangay Captain that the traveler is not a close contact of the confirmed positive case in any level
4. Confirmed booking from DOT-accredited accommodation establishment
Health and Safety Protocols
Siargao has created a task force in order to monitor and facilitate Covid safety and movement of passengers from the airport to their destinations. The e-health pass, which can be obtained by completing the information at https://covid19.ssct.edu.ph/healthform, will serve as the entry pass in the airport, checkpoints, and establishments. Also, tourists are required to follow basic protocols such as wearing of face mask and face shield, observance of social distancing, frequent hand sanitation, and undergoing screenings and disinfection upon entry to establishments. Tourists must also take note that the island enforces a "No e-Health Pass, No Entry" policy, and a curfew hour from 11 pm to 4 am.
While the island is off to small steps and accommodates only a small number of tourists, Siargao allows only one roundtrip flight from each airline to routes such as:
● Cebu to Surigao and vice versa
● Manila to Surigao and vice versa
● Cebu to Siargao and vice versa
● Clark, Pampanga to Siargao and vice versa
● Manila to Siargao and vice versa
● Davao to Siargao and vice versa
Recommended Experiences
Known for its laidback charm, Siargao never fails to enchant its visitors with its vast wealth of nature-themed sceneries and experiences. Here, we've rounded up experiences that domestic tourists may look forward to:
Surfing
Siargao is the place-to-be for surfers. Its perfect swells are enough to electrify wave riders, but the idyllic scene on the island makes the surfing more appealing. Cloud 9 is one of the famous surf spots on the island offering quality waves to seasoned surfers and hosting the annual "Siargao Cloud 9 Surfing Cup." Non-surfers may also enjoy Cloud 9 for its view deck, glorious sunsets, and restaurants within the vicinity; while beginners may explore other surf spots such as Jacking Horse, Guiyan, Rock Island, Stimpys, and Pacifico. For those looking out to learn the basics, they may head to Jacking Horse, which is just few minutes away from Cloud 9.
Water Sports
Nature and adventure are the best pair to tickle thrill-seekers, and both can be found in Siargao. Magpupungko Rock Pools is a tidal pool with jagged rock formations highly recommended for cliff-diving and best experienced during low-tide. For more water sports, Sugba Lagoon is another option. There, thrill-seekers can enjoy dive-board jumping and other activities such as kayaking and paddle boarding. Those who want to level up the thrill may head to Tayangban Cave Pool where they can have a bit of adventure swimming through chest-deep water inside a dark cave before reaching the canyoneering spot.
Dining
Foodies may rejoice in the abundance of flavors the island has to offer. Turn to a full meat diet at Mama's Grill with its freshly grilled barbecues while dining on the roadside or go vegan at Shaka Cafe with their healthy smoothie bowls that are always top-of-the-list for many diners. International palates can also savor from Olas Banditos' Mexican and Asian menus, Budha's Thai Cuisine's Thailand flavors, or Kermit Restaurant's Hawaiian-style dining. Tourists may try the island's signature coconut ice cream available in most restaurants in General Luna to complete the ultimate Siargao experience.
Relaxation
Siargao is notable for its coconut tree-fringed road where one can slow down and enjoy the view while on the way to some of the island's tourist spots. For those looking for a quiet environment to laze away, visit the Secret Beach and enjoy the ambiance under the canopy of coconut trees and a peaceful bay. For a zen-like state, chase calming sunset views at Sohoton Cove, Naked Island, and Santa Fe Beach.
Siargao has the hearts of many with its wide array of offerings that domestic tourists may now look forward to. Sunlight Air is also looking forward to bring everyone to Siargao and experience its abundant and restorative offerings in the new normal.
Download Guide to Visiting Siargao Island in the New Normal PDF