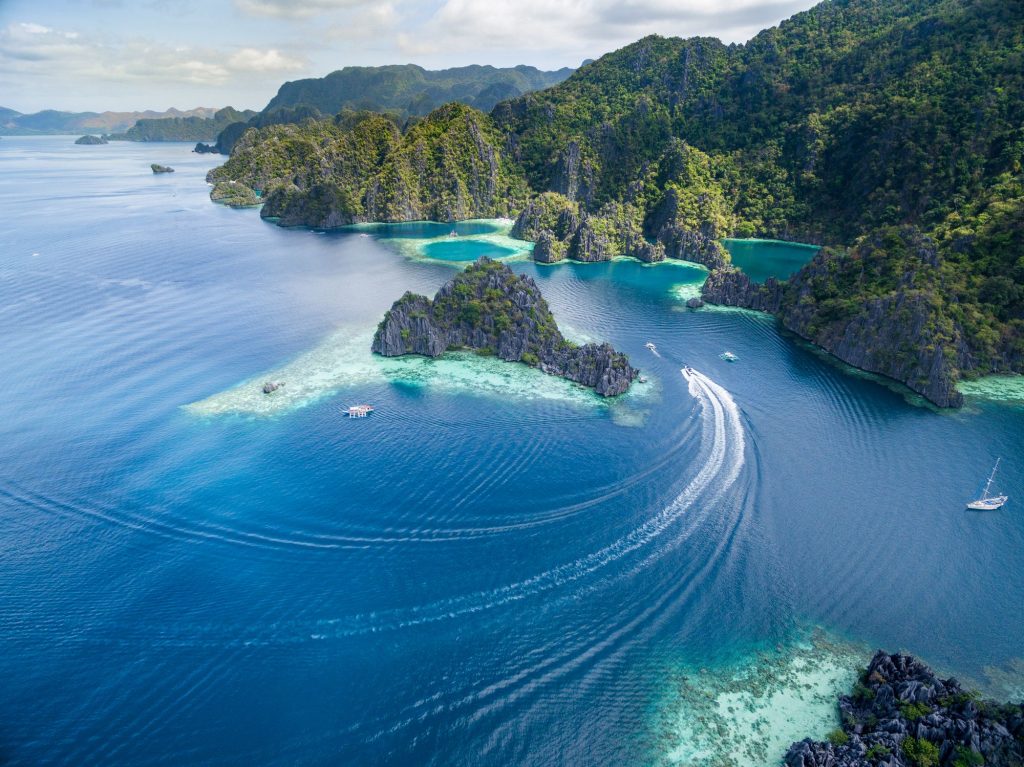 Guide to Visiting Coron in the New Normal: Coron, world-famous for its wreck diving spots, diverse marine life, and ecotourism-themed experiences, will always hold a special place in the hearts of many, whether in the Coron town proper or on the island itself. The municipality has been welcoming its patronizers since December 1, 2020, allowing entry of domestic tourists and imposing relaxed restrictions to ages 15-65 coming from different parts of the Philippines and even foreigners who are currently in the country.
Covered in this blog are:
1. New Normal Travel Requirements
2. New Normal Travel Process
3. Recommended Experiences
New Normal Travel Requirements
Under Executive Order No. 77 Series of 2020 issued by the Municipality of Coron, tourists are allowed to enter its borders, establishments, and tourist spots provided that they have presented the following LGU travel requirements:
1. Negative RT-PCR Test result with the official receipt
All tourists including infants are strictly required to take an RT-PCR Test. Results are valid within 48 hours from the time the test was conducted to your arrival at the Francisco B. Reyes Airport in Busuanga.
2. Roundtrip flight ticket
3. QR-coded pass
The QR code will be sent to the tourist upon completion of the health declaration form at www.corontourism.ph.
4. Confirmed booking at DOT-accredited accommodation establishment
Visit https://corontourism.ph/where-to-stay/ for the list of DOT-accredited accommodation establishments.
5. Confirmed tour booking with a licensed tour operator
Visit https://corontourism.ph/places-to-visit/ for the list of licensed operators.
6. Traze Contact Trazing App
New Normal Travel Process
To further maintain a healthy and safe environment for tourists and residents, all barangay officials are directed to conduct an extensive inspection, assessment, and monitoring of all business and commercial establishments including tourism-related establishments. Accommodation establishments are allowed to operate at a maximum of 50% capacity and only tourist destinations with Mayor's Permit to Operate 2020 and Certificate to Operate are the spots allowed for exploration as of the moment.
To ensure a safe and smooth flow of travel, LGU Coron practices stringent protocols and monitored movements of tourists so one must comply with the below-mentioned procedures:
Before Going to Coron
1. Arrange an accommodation booking with a DOT-accredited establishment
2. Arrange a tour package booking with a licensed tour operator
3. Take RT-PCR test 48 hours prior to arrival at the Francisco B. Reyes Airport in Busuanga
4. Register health declaration form at corontourism.ph
5. Wait for the QR code
6. Prepare a copy of the following documents:
a. Confirmed hotel booking
b. Confirmed tour booking
c. Flight return ticket
d. 2 printed copies of negative RT-PCR Test result with the official receipt
Upon Entry to Coron and During Travel
1. Present a copy of the travel requirements
2. Undergo health assessment at the triage area in Busuanga Airport
3. Proceed to the accommodation via a van transfer arranged by the booked accommodation establishment
After passing the health assessment at the triage, the tourist may now proceed to his or her accommodation establishment via a land transfer provided by his or her booked accommodation. Strictly stopovers are not allowed.
Recommended Experiences
Coron has a lot more to offer than its picturesque and postcard-worthy Kayangan Lake. Coron is also one of the go-to places of nature-lovers and adventure-seekers, whether domestic or foreign tourists. Below are the experiences one may look forward to in the new normal:
Tours and Excursions
Tourists can once again experience the breathtaking sights and adventures in Coron when booked with DOT-accredited or licensed tour operators. Tourists may hop from island to island with itineraries provided by the available tour operators. They can also visit the famous spots of the island such the Kayangan Lake, Twin Lagoon, Siete Pecados, and more, but they must be ready to swim during the entire tour. To cap off the experience, tourists may spend an afternoon dipping into the therapeutic Maquinit Hot Springs while admiring the sunset of Coron in all its glory.
Water Sports
Coron has a bountiful of options for enthusiasts of water adventures as the island has plenty of lakes, lagoons, and beaches. Basic snorkeling or diving can be experienced in the enchanting lakes of Kayangan, Smith Coral Garden, and more. For advanced divers, the Barracuda Lake is the ideal spot to dive and witness the underwater view of scenic jagged limestones. The lake also has a distinctive charm with its varying water temperatures brought about by the combination of salt and fresh water. Adventure and history also come in pair with Coron's famous World War II wreck diving sites such as Skeleton Wreck, Lusong Gunboat, and Sangat Island. Tourists must bring their own equipment since equipment rentals such as snorkeling goggles and tubes are not allowed at the moment. Other water sports in Coron include kayaking, paddle boarding, parasailing, jet-ski, and more.
Dining
Restaurants, especially in the town proper, cater to every foodie lots of choices to choose from. Trattoria Altrove tops the list of many with its Italian-style cuisines especially its woodfire pizzas. Local dishes can also be devoured from Sugba Balay, Lolo Nonoy's Food Stations, and more, while vegan diet can be savored at Wild Fern Bar & Restaurant, Le Voyage, and Summer Cafe and Bar. Restaurants and small dining outlets can be found everywhere.
Land-Based Experiences
While Coron is famed for its various bodies of water, the island also has land-based experiences. Mt. Tapyas is one of the mountains that can be hiked in Coron. The mountain offers a panoramic view of the municipality and its neighboring islands. Calauit Safari Park, located in Busuanga and just some minutes away from Coron, is also highly recommended to tourists for its wildlife sanctuary featuring African mammals.
Coron is back and ready to welcome tourists once again after a several-month-long quarantine. Sunlight Air is also looking forward to flying tourists to their Coron getaways in the new normal.