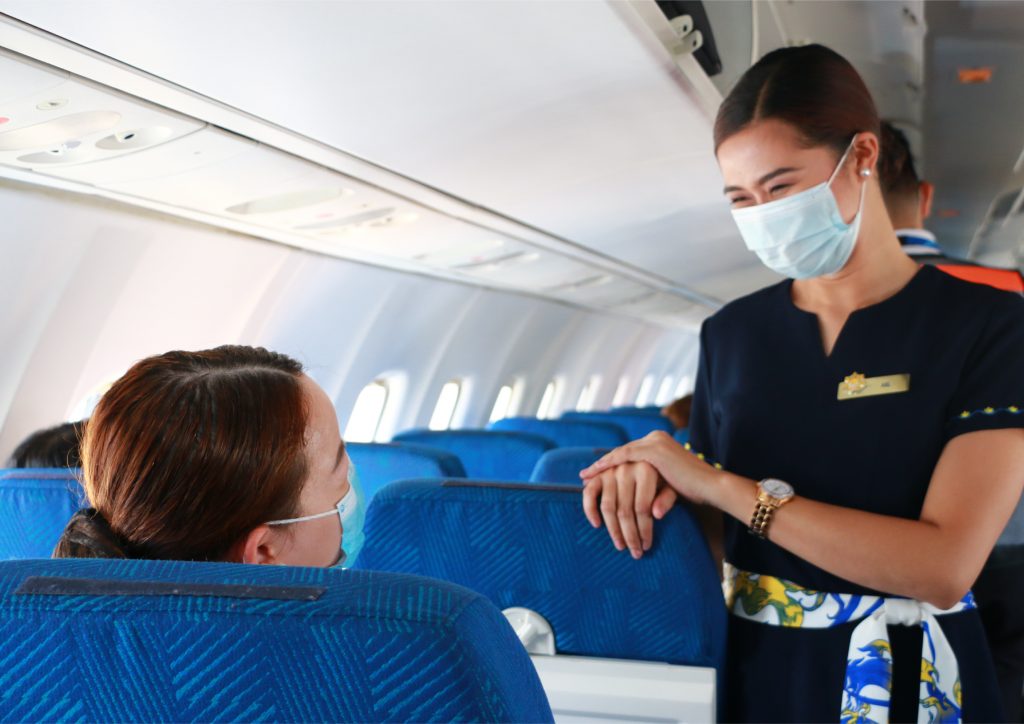 Serve Up from Above – Sunlight Air: Sit down, relax, and let our Cabin Crew provide you the warmest hospitality and service during our flights
Q: Since Sunlight Air's flight operations resumed last December, what are your thoughts on being able to fly again? How did this make you feel? Do you still get excited about every flight you take? Why?
Since our flight operations resumed last December, to say that I was excited is an understatement. Being able to fly again and have the opportunity to uplift many people daily with our warmth and hospitality is a fulfilling experience in life. I think it is always an exciting and new experience every time I fly. I also truly feel and believe to my very core that the more I am serving in the sky, the happier I am. Serve Up from Above – Sunlight Air
Aside from the company benefits, what are the personal perks you get from flying with Sunlight Air?
A career with Sunlight Air gives us the benefit of not just traveling, but also a chance to enjoy the beauty of Sunlight Ecotourism Island Resort. We were also able to interact with different people and get to know them on every flight, which is a great opportunity for us as well. Moreover, the learnings we had from our stringent trainings up to the actual flying is still one of the best perks we got from flying with Sunlight Air.
How does it feel serving and attending to passengers during flights?
I believe that if you chose a job that you love, it's like you never have to work a day in your life anymore. I am very passionate about helping and serving other people. I love having the opportunity to make a complete stranger, even for a moment, feel good about themselves and where they are in life. What better way of giving back to our passengers than making sure they have a comfortable experience flying. It's not an easy job, but it's both challenging and rewarding.
As a proud cabin crew, what is your message to our future passengers and clients?
To our future passengers, you are our topmost priority. We will make sure that we will always provide the excellent and quality service that you deserve and expect from Sunlight Air. We will assure you that we will make every flight safe, seamless, and comfortable as it should be in all your flights. We will welcome you onboard with smiles on our faces and we will continue to bring warmth to the skies.
Download Serve Up from Above PDF