Apart from its picturesque provinces, sunny beaches, and crystalline waters, the Philippines is also known for its scuba diving scene. In fact, not only does the country have some of the most captivating underwater wonders in the world but it also has the most unique and intriguing dive spots as well, with some sites even paired with some interesting history alongside them. And when it comes to the Philippines' scuba diving scene, you'll find that there's no better place to take the plunge and go on an underwater excursion than Palawan.
Here are the best dive spots in Palawan that thrill seeking adventurers can visit.
Barracuda Lake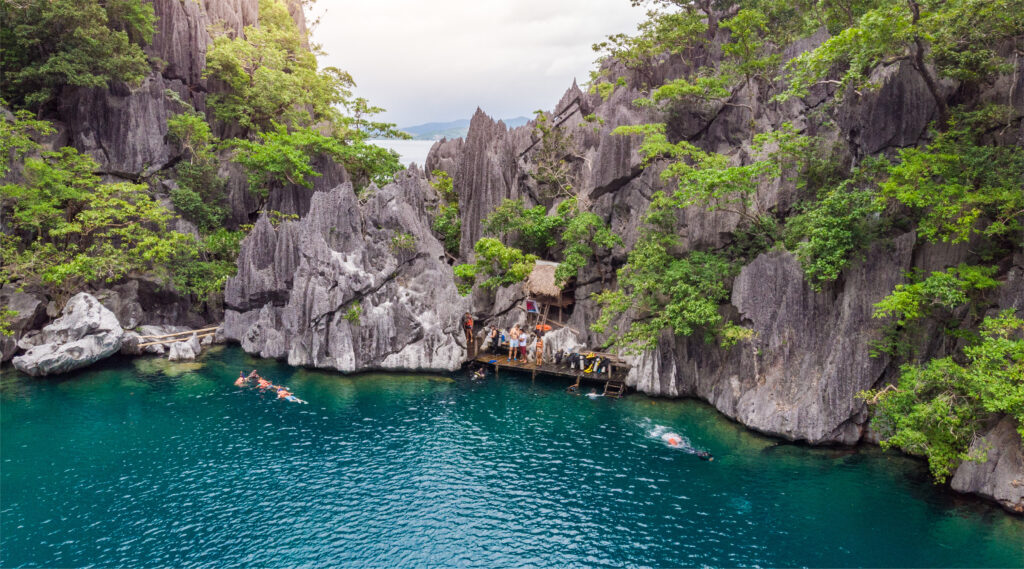 While it may be a lake, don't let the venue's name fool you; Barracuda Lake is one of the most well-known diving spots around Coron, Palawan. Named as such for the large barracuda skeleton discovered within its waters many years ago, the lake doesn't have much in the way of corals and lacks the usual sights divers often see when diving in the ocean. However, its unique draw is that the deeper you go, the closer you get to the underground hot spring within the lake, providing a one-of-a-kind experience to anyone who takes a deep dive in its waters. Apart from that, you might also catch sight of some harmless barracudas as you dive and explore Barracuda Lake.
Siete Picados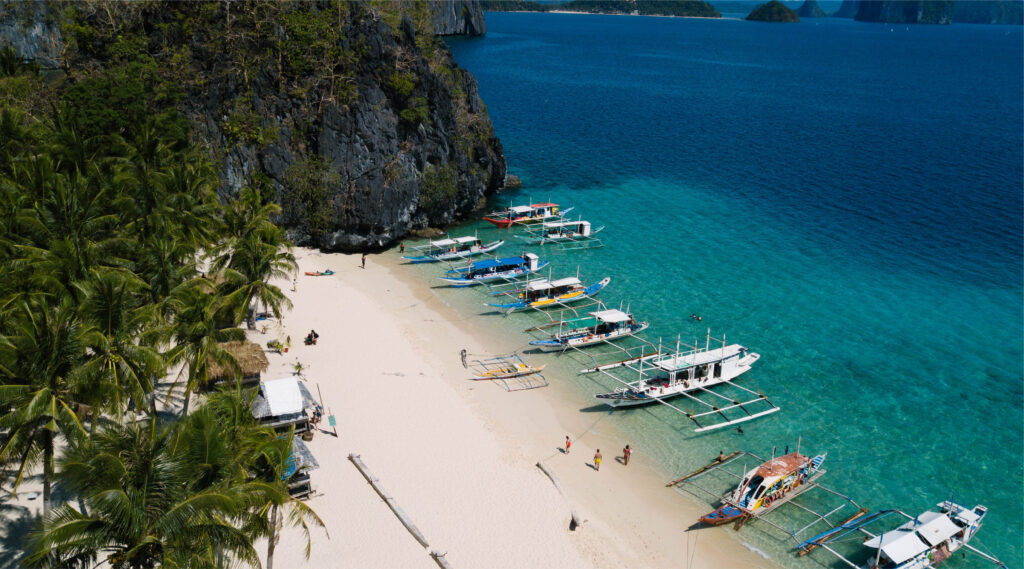 Siete Picados, or Seven Islands Reef, is another popular diving destination in Coron thanks to its close proximity to the town. However, that's not the only reason for its popularity; it's also a favored spot amongst veteran and amateur scuba divers thanks to its diverse marine life such as giant clams, moray, groupers, mandarin fish, turtles, and many more. Additionally, underwater photographers also favor Siete Picados as a go-to dive site thanks to colorful scenery that the fishes and corals provide.
Lusong Gunboat and Coral Garden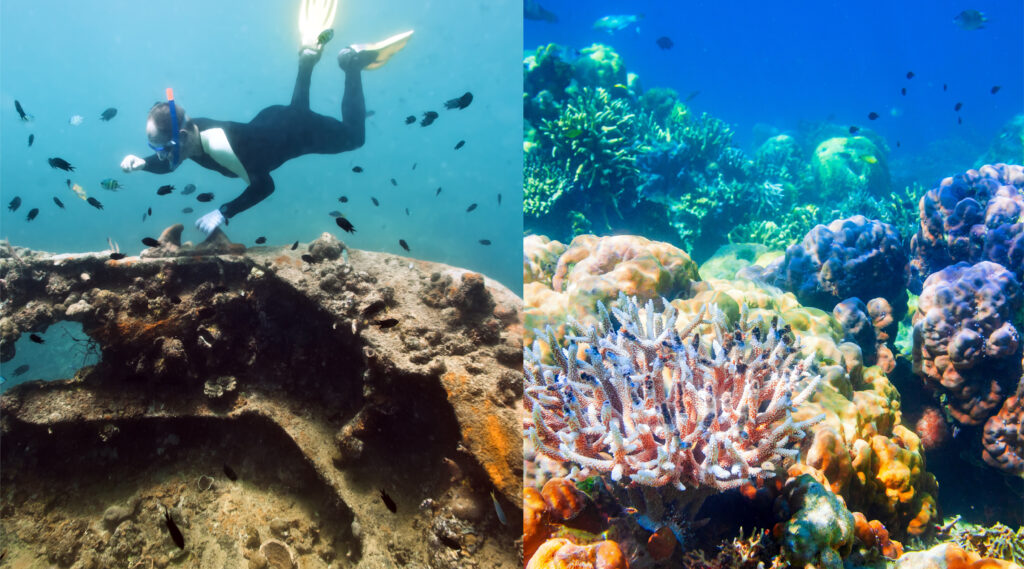 Among Palawan's famed dive spots, the Lusong Gunboat and Coral Garden proved time and time again to be a hit with scuba divers, especially those who are just beginning to get their feet wet with the hobby. Once a submarine chaser during World War II, it's considered a miraculous infrastructure for coral growth and provides sanctuary for some of Palawan's marine life. With a maximum depth of 16 meters, divers can enjoy a plethora of colorful underwater species from the Lusong Gunboat and Coral Gardens such as staghorn corals, Gregorian fans, juvenile barracuda, and even turtles. Be wary, however, as jellyfishes and sea urchins make their way here at times but with a little bit of caution, even the most amateur of divers should be able to have a safe and enjoyable first time in this diving spot.
Coron Bay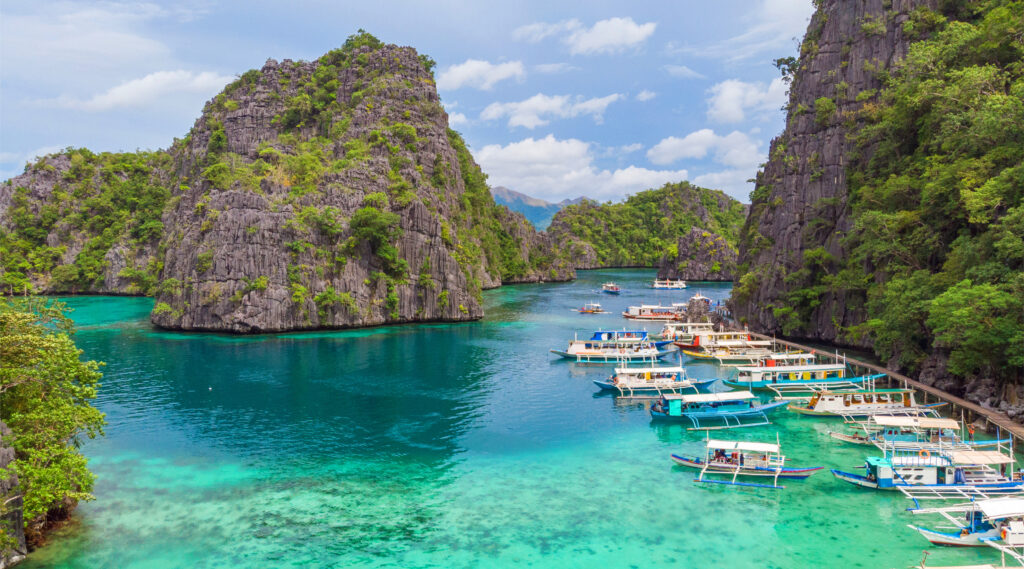 Located at the northern tip of Palawan, Coron Bay is the most well-known dive spot that the province has to offer both experienced and beginner divers. In fact, history buffs who have taken up diving as a hobby will no doubt be eager to add Coron Bay to their dive list as it is renowned around the world as the best place to go wreck diving. This is all thanks to the sheer number of World War II era Japanese warships that sank here and with twelve well-preserved shipwrecks in total, the years have turned the area into a colorful marine paradise that allows divers to fully embrace the wonders of the ocean during their diving excursion.
Coron Island Fishing Boat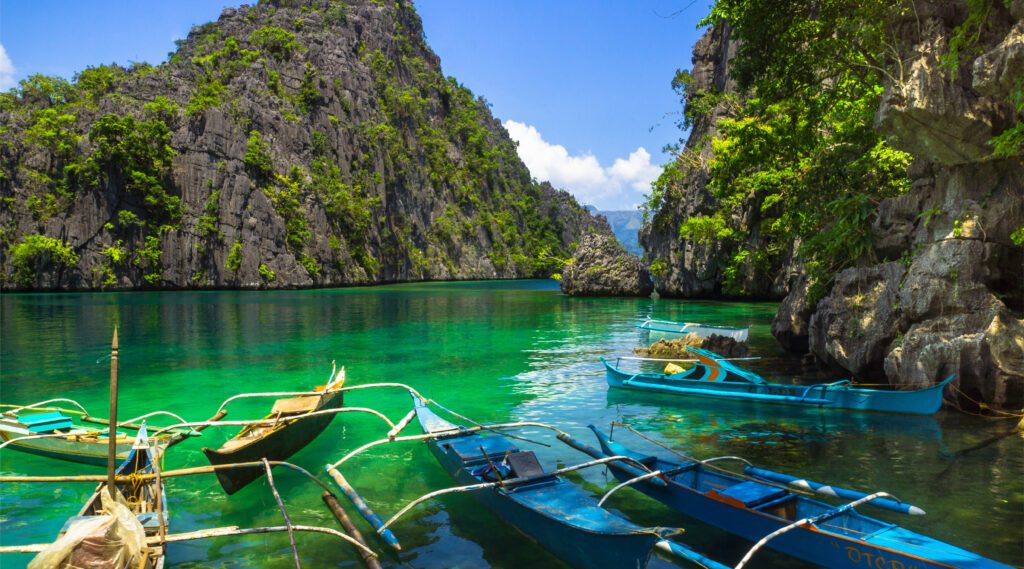 The Coron Island Fishing Boat dive spot is located near the entrance of Barracuda Lake and thanks to its shallowness and lack of currents, it's said to be the best spot to turn to for beginners or night divers. At 35 meters long, the wreck became the home of a wide variety of underwater critters such as sponges, sea slugs, barracudas, angelfishes, and starfishes, making it a colorful venue for a scuba diving trip.
Diving is one of the most exciting activities that intrepid adventurers can partake in. Not only will you be able to gain a new skill for yourself but by doing so, you'll also be able to immerse yourself in the ethereal marine life of the Philippines, making it an experience that you're sure to cherish and remember for all your days. If you have plans of going diving this summer, don't hesitate to turn to Sunlight Air and our Fly, Stay, and Dive promo. With this promo, passengers with an Open Water License can avail themselves of a 4D3N or 5D4N stay at the Sunlight Ecotourism Island Resort with matching diving excursions to some of Palawan's most famous diving sites such as Barracuda Lake, Cathedral Cave, and the shipwrecks of Coron. Additionally, they can also avail of Sunlight Air's unique perks such as use of our private lounge in Manila and Busuanga, complimentary coffee and pastries at the lounge, travel sanitation kits, and a safe and seamless travel through our land transfers from plane to accommodations and vice versa. Click here to learn more about our Fly, Stay, and Dive promo as well as our other travel bubble packages. Fly to greater heights and brighter horizons with Sunlight Air today!