How Sunlight Air Will Continue to Safeguard You Against COVID-19 : COVID-19 was an unexpected occurrence that has plagued the world for nearly two years now and at the start of the pandemic, the aviation and tourism industry were among those that were hit hardest by the lockdowns. For Sunlight Air, a fledgling company at the time, this seemed like bad news. But fortunately enough, we were able to adapt and bounce back despite the rotating lockdowns and rising COVID-19 cases. This is all thanks to not only our loyal patrons but our stringent measures against the pandemic as well.
Despite the fact that the Philippines is currently seeing an upward surge in COVID-19 cases, brighter days seem to be ahead for the industries and businesses that were hit hard by the pandemic as the world steadily rises on its feet once again. However, thanks to the vaccines providing the ray of hope that COVID-19 will soon become a relic of the past, it's easy to become complacent against the virus. But worry not, as we at Sunlight Air value our passengers' safety above all else and as such, we will continue to safeguard those who fly with us from COVID-19 by continuing our health protocols even post-pandemic.
Here are the measures that we will continue to ensure traveler safety against COVID-19:
Use of Private Lounge for Travelers and Direct Transport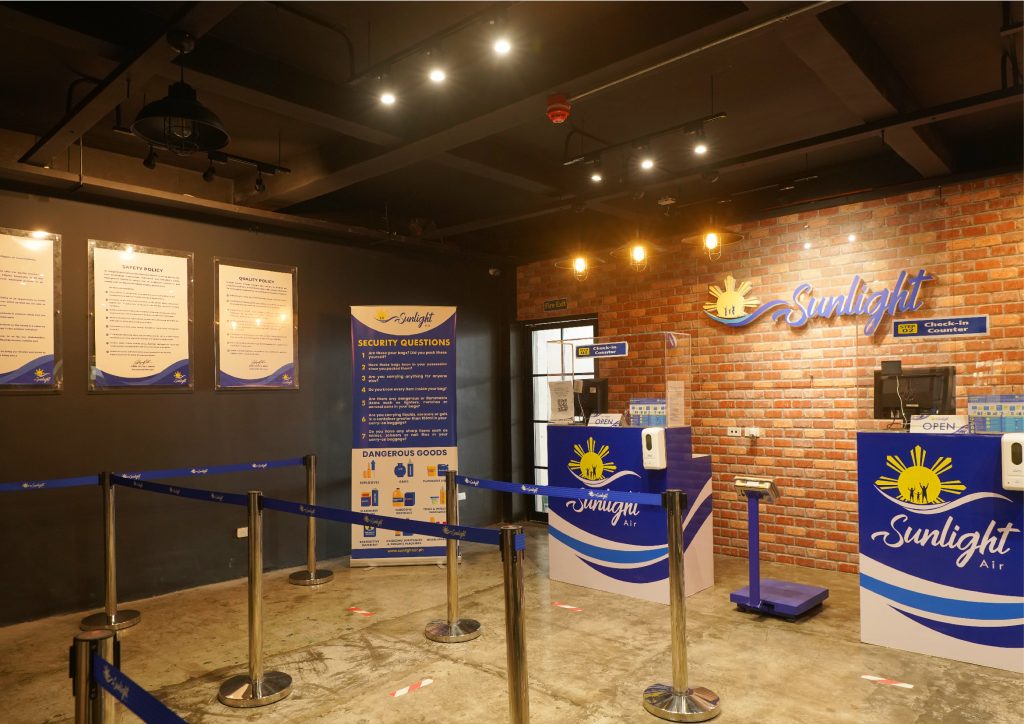 Whenever people are traveling to new places, either abroad or locally, they would usually have to contend with the crowd in the Ninoy Aquino International Airport. Nothing bad about this; that's how it is everywhere around the world. However, in a time when COVID-19 is still plaguing us, going to the airport to wait for your flight can be a bit risky for some, even with the health protocols that the airports have put in place. This is where Sunlight Air shines brighter when it comes to protection against COVID-19; any traveler who flies with us will be granted immediate use of our private lounge in Metro Manila, allowing them to avoid the daily airport crowd and relieving them from the burden of having to worry about their health and safety before their getaway.
Apart from the use of our private lounge in Metro Manila, Sunlight Air's passengers will also be granted direct transport from the lounge to the plane and again from plane to their accommodations upon arrival, providing passengers with a safe and seamless journey to their chosen destination.
Ground and Cabin Disinfection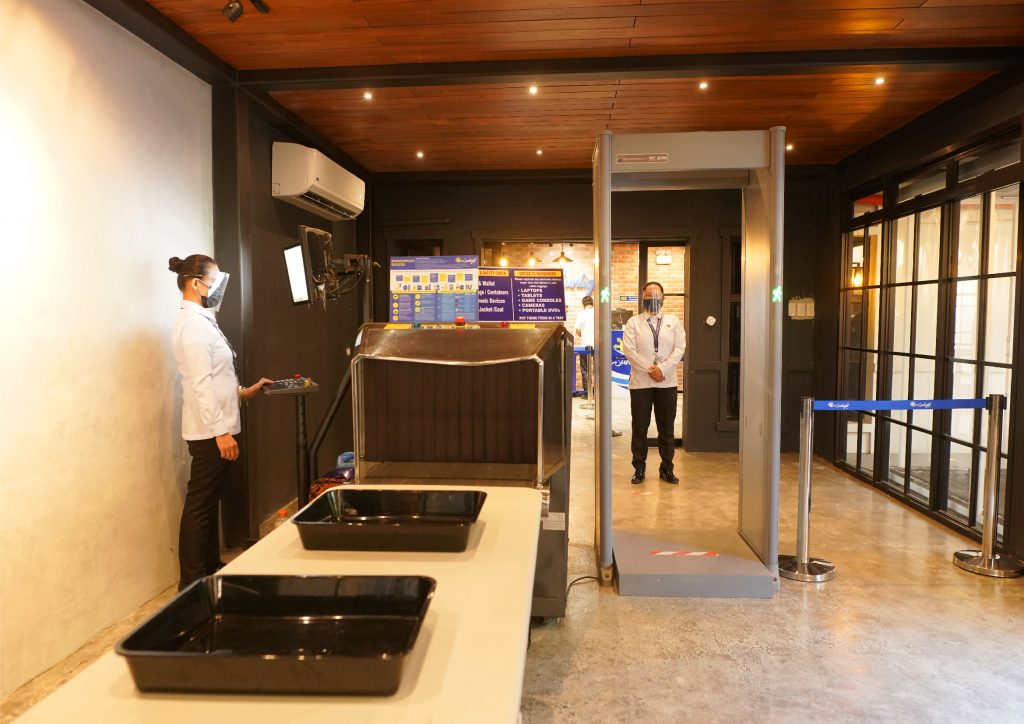 Another health protocol that Sunlight Air intends to continue for 2022 to ensure that you are kept safe from COVID-19 is the disinfection of both the private lounge and plane cabin after every flight. For the former, the lounge, including the baggage check-in counters and boarding gates, will be frequently sanitized with heavy-duty neutral disinfectants. Bags and luggage will be sanitized with a UV sanitation light before check-in and thermal scanners placed within the lounge will also be recalibrated every three hours to ensure that they are functioning properly.
Apart from the routine sanitation of our private lounge, to show that we take our passengers' health and safety seriously, Sunlight Air has also committed itself to have a third-party cleaning service fog and wipe our plane cabins down with disinfectants before and after every flight. In addition, UV lamps will also be placed in the cabin during the cleaning process to ensure maximum sanitation. Inspections will also be done regularly after each cleaning to ensure that such procedures have not damaged the plane.
Health and Safety Protocols for Lounge and Cabin Crew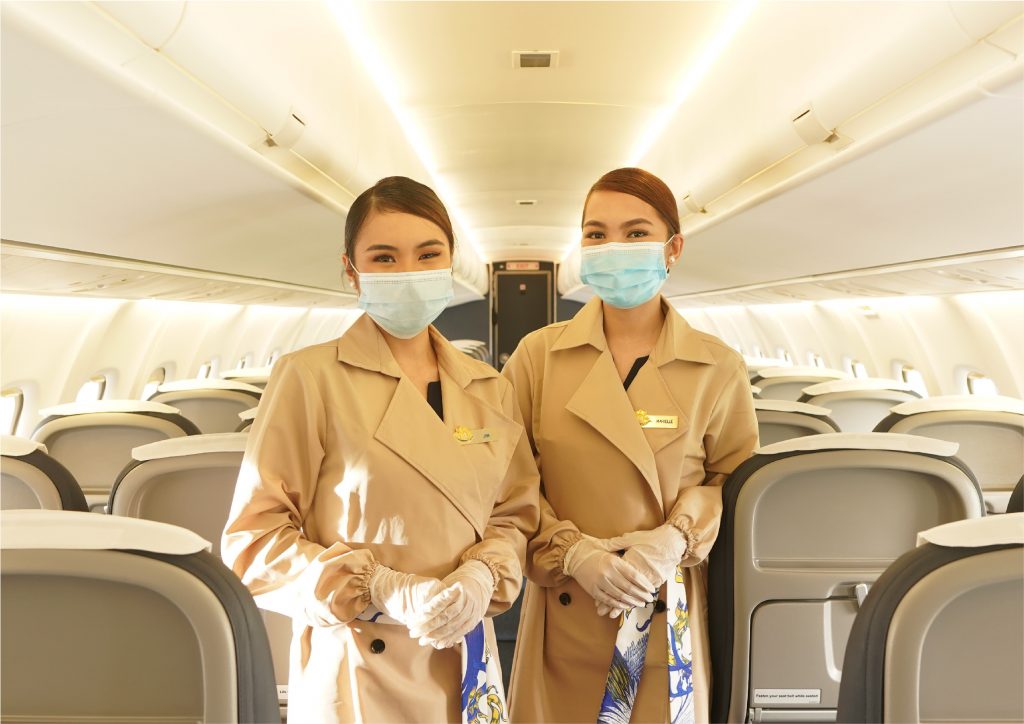 Of course, while the disinfection of the private lounge and plane is important, Sunlight Air also takes another step to secure our passengers' safety further by ensuring our ground and cabin crew follow their own set of health and safety protocols. Ground staff at the lounge are required to wear face masks at all times while cabin crew must wear their PPEs consisting of gowns, gloves, and face masks while serving passengers. They are also required to bring an additional PPE kit for every flight and used PPEs will be discarded appropriately and safely after each flight.
Complimentary Sanitation Kits for Passengers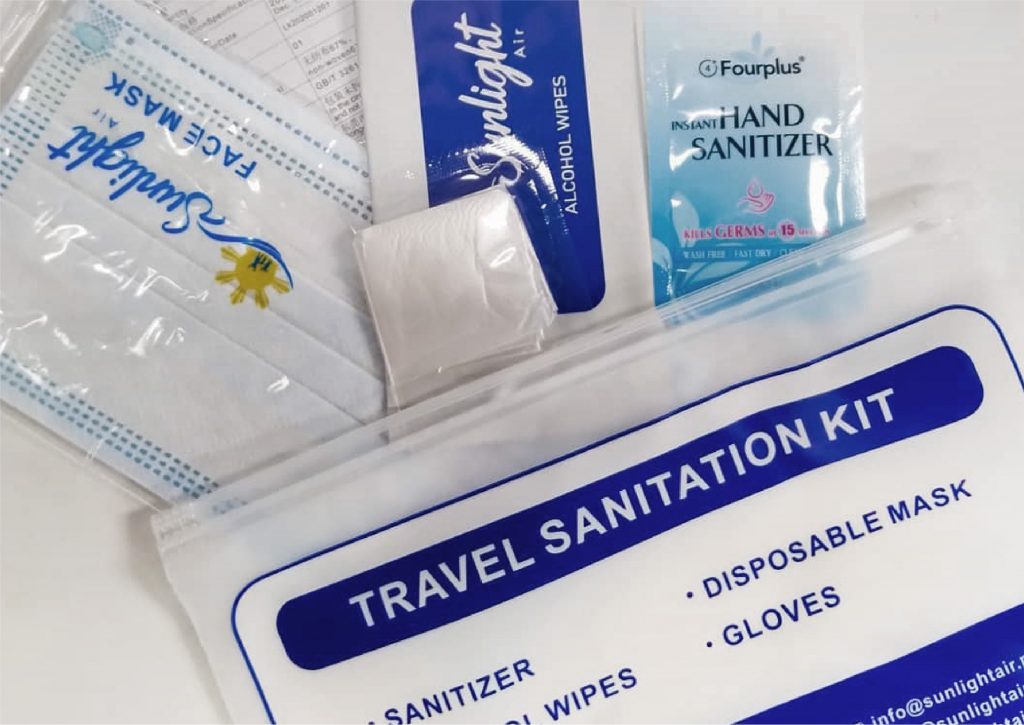 As another precautionary measure against the pandemic, once passengers are settled into their planes, the cabin crew of Sunlight Air will also provide travelers with a complimentary sanitation kit that includes a pair of plastic gloves, a set of alcohol wipes, and an additional face mask. By providing our passengers with their very own sanitation kit before their flight, they can rest easy and fly under the bright skies of the Philippines with ease, knowing that they have the tools necessary to protect themselves against COVID-19 even after they arrive at their getaway destination.
Despite the outbreak of COVID-19, every person still deserves to be able to go on a getaway to sunny beaches and exotic locales every now and then for some much-needed rest and relaxation from the daily grind. With Sunlight Air and our comprehensive measures against COVID-19, you can fly to select destinations in the Philippines without any worries for your dream vacation. We offer travel bubble packages to warm and welcoming locations around the country such as San Vicente, Coron, Siargao, and eventually, Camiguin. Visit our website at sunlightair.ph to see which package is the best for you and your family. Fly under the warm and sunny skies of the Philippines with Sunlight Air!
Click here to download "How Sunlight Air Will Continue to Safeguard You Against COVID-19" PDF
Check the Latest Covid-19 Resources