Why San Vicente, Palawan Should Be Your Next Vacation Destination: Whenever Palawan is brought up in conversation, the people's most usual top-of-mind places are Coron, El Nido, and Puerto Princesa. After all, they are the municipalities that boast the most tourist attractions within the province, getting more coverage in news articles and travel blogs. But Palawan is a big province and it has many more sites and locales to offer. As such, if you're looking to deviate beyond the norm of vacation venues within Palawan, why not try the municipality of San Vicente?
Here, we at Sunlight Air will discuss the various reasons why San Vicente, Palawan should be your next vacation destination when you visit the province.
Abundant Marine Life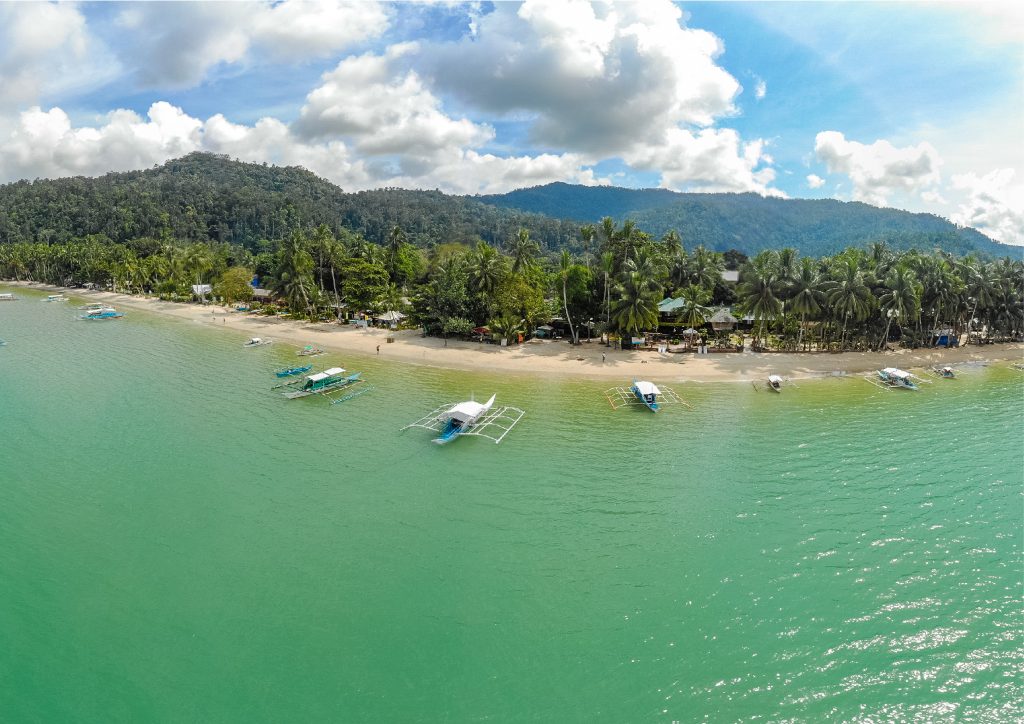 Many vacation locales around the Philippines boast a wide array of marine life that is a sight to behold whenever you see them. San Vicente, Palawan is no exception to this occurrence but due to its incredibly clear waters, you'll have an easier time seeing its marine offerings when you go snorkeling or diving. From playful fishes to colorful corals, from lounging starfishes to swimming sea turtles, you can easily immerse yourself in the ethereal marine beauty of the ocean when you visit San Vicente.
Magnificent Natural Wonders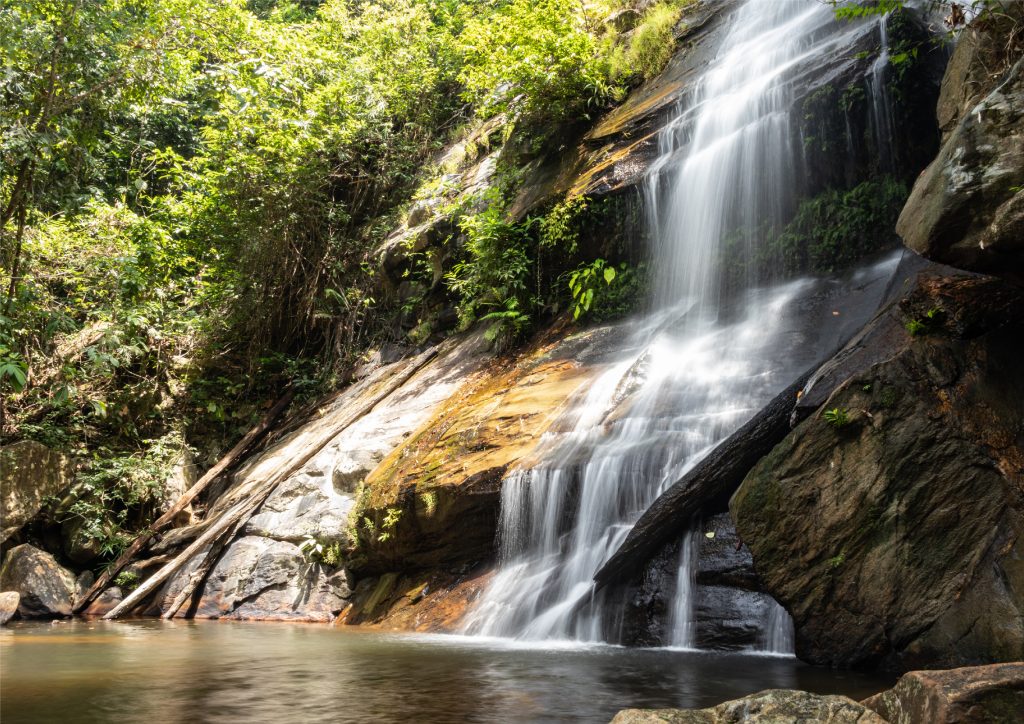 Of course, an abundance in marine life isn't the only thing that San Vicente can offer visitors; it has many awe-inspiring natural wonders as well. Apart from its white, sandy beaches, San Vicente also has must-visit locales such as the Bigaho and Pamauyan Falls (the journey to which can involve a lengthy and challenging trek through a dense jungle, making it perfect for hardcore hikers), and the Inandeng River and its accompanying Mangrove Forests, which houses unique insects and wildlife of its own. For those who want to catch a perfect view of the sunset for a golden hour photo op, on the other hand, Bato ni Ningning is the best place to visit during your San Vicente adventure.
Delicious Seafood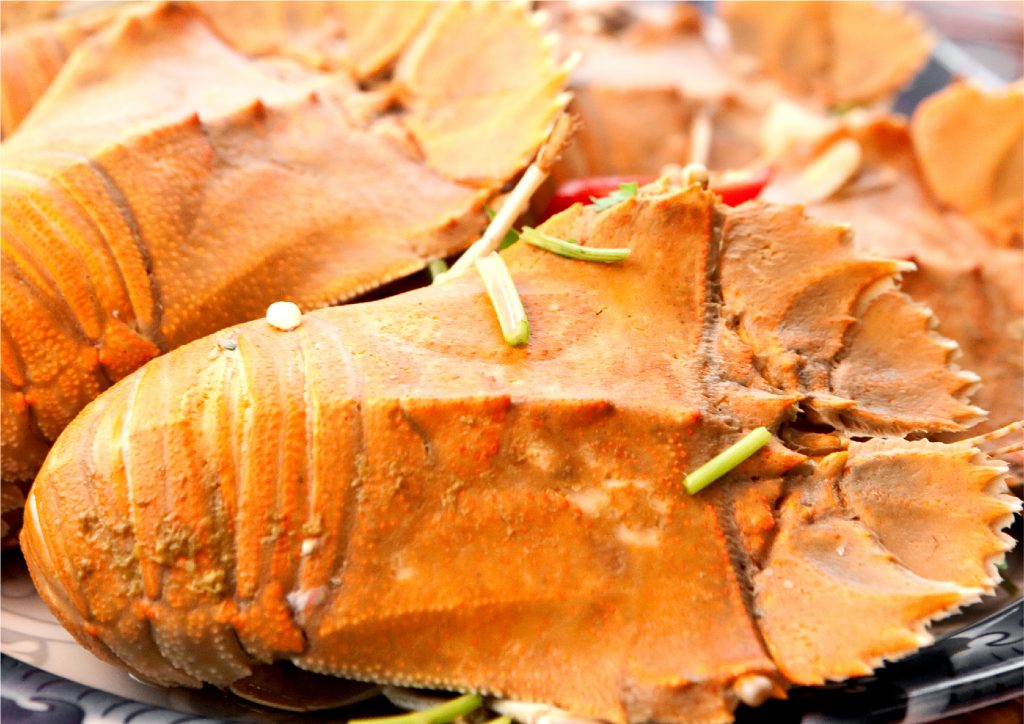 Being part of an island province, it's no surprise that seafood is the main cuisine of choice in San Vicente and indeed, one of the main reasons why you should visit San Vicente is because of their delicious seafood. Once you're here for your vacation, you can feast on the delectable offerings of the sea such as crabs, shrimp, fish, squid, and mussels, all of which you can buy early in the morning at the public market before asking a restaurant of your choice to either steam or cook in butter and garlic for you. When trying out the seafood of San Vicente, however, don't forget to help yourself to one of their must-try dishes known as pitik or "slipper lobster" for the full experience.
Beautiful Beaches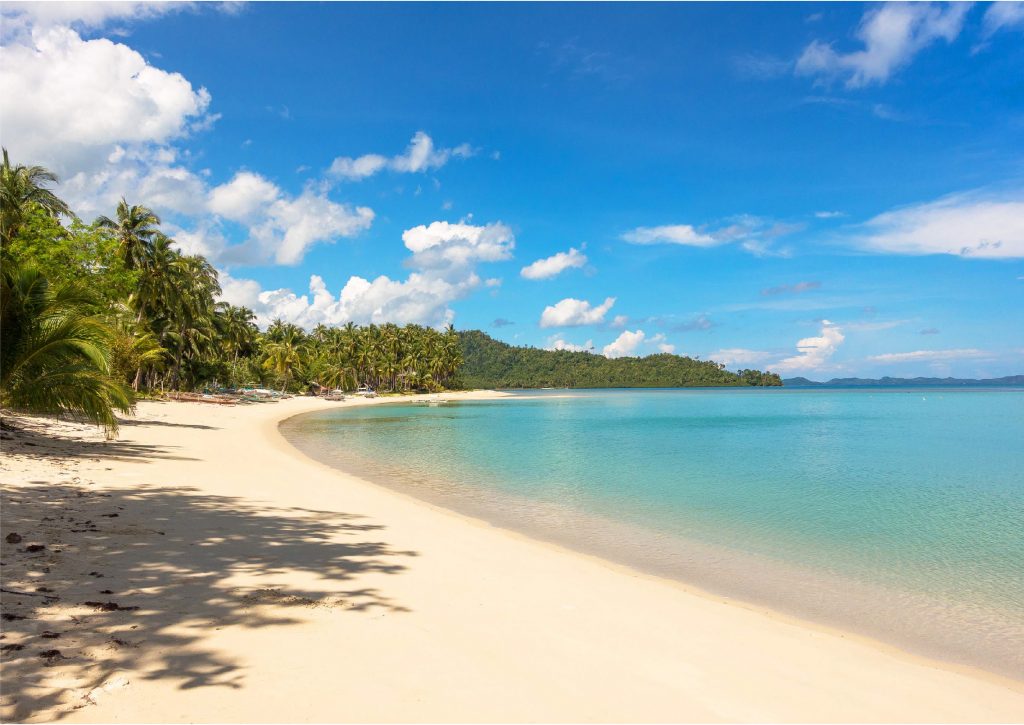 Alternatively, if you're still wondering why San Vicente, Palawan should be your next choice for an island getaway, another reason why this should be is because of its beautiful beaches. Like any island province in the Philippines, Palawan has plenty of beaches that attract the attention of both local and foreign visitors and its municipality of San Vicente holds only some of these exquisite locales. One such example is NaoNao Beach, which is famous for its towering coconut trees and clear, azure waters that make it perfect for a day of snorkeling. But believe it or not, NaoNao Beach and its crystalline shores aren't the main draws of San Vicente; no, that honor belongs to Long Beach.
Aptly named due to its length of 14km, this beach is said to be the longest beach in the Philippines as it is three times the length of Boracay's world-famous White Beach and even holds the title of "Second Longest Beach in Asia", ranking just below India's Marina Beach. To this day, Long Beach remains unspoiled and undeveloped thanks to the near lack of establishments within the vicinity and as such, if you're looking for some peace and quiet as you recharge from the daily grind during your vacation, San Vicente and its beaches are the perfect place to go for a quiet getaway.
Thrilling Activities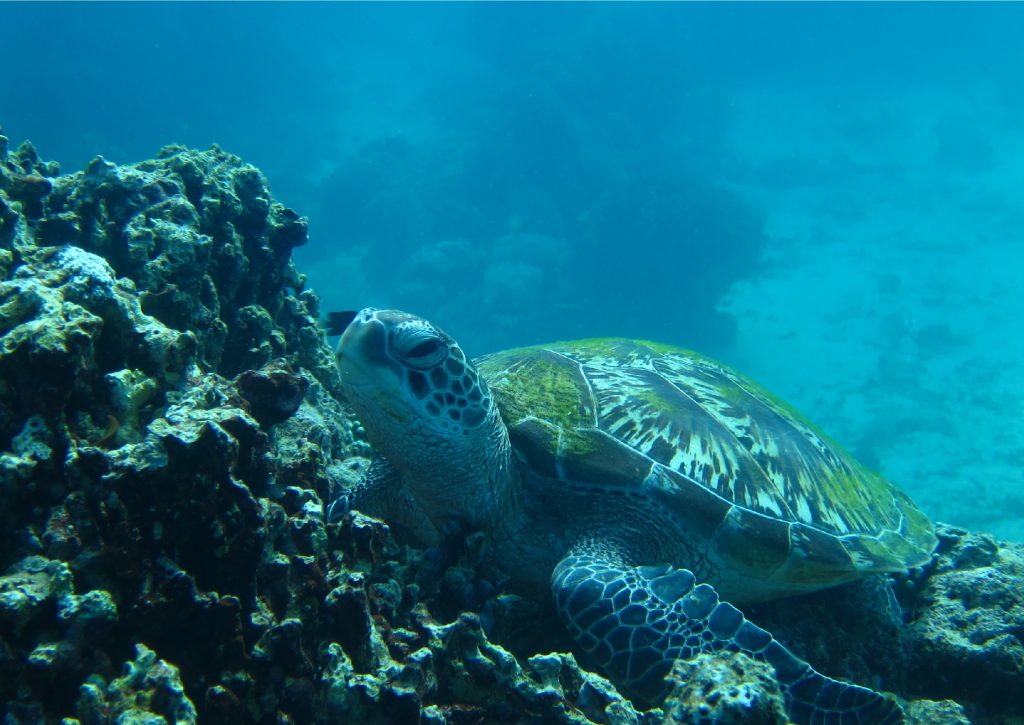 Finally, another reason why San Vicente, Palawan should be your next vacation destination is that it has an abundance of thrilling activities that you can try if you want to do something that's a bit out of your comfort zone. Apart from snorkeling or scuba diving, tourists can also go on nature hikes, traverse the island on motorcycles, go glamping, or even go skydiving with Skydive Greater Palawan if you want something that will really get the adrenaline going. But if you want something a bit close to the ocean, then don't hesitate to go surfing in Long Beach as well. While surfing may sound like a Siargao activity, San Vicente has waves as fierce as Siargao; so much so that it's even touted as Palawan's Surfing Capital. And indeed, many surfers, both local and international alike, flock to San Vicente's shores to surf in a place with a smaller crowd.
Travel Requirements
After the recent surge of COVID-19 cases brought about by the combination of the flu season, increased outdoor activity during the holidays, and the new Omicron variant, the Philippines is once again seeing a downward spiral when it comes to the number of COVID-19 cases. However, despite the significant reduction, plenty of LGUs around the Philippines still keep their travel requirements in place. The LGU of San Vicente, Palawan is no exception to this.
Here are the most travel requirements that travelers must comply with if they plan to visit the sunny beaches and warm locales of San Vicente.
Valid ID
Approved S-PaSS Travel Application (Apply for an S-PaSS here) 
Return Ticket
For fully vaccinated tourists: a copy of negative ANTIGEN Test result, specimen taken 24 hours before check-in and a vaccination card and/or vaxx certificate from vaxcert.doh.gov.ph.
For unvaccinated and partially vaccinated tourists: a copy of negative RT-PCR Test result, specimen taken 72 hours before arrival
Proof of confirmed booking for overnight stay from DOT-accredited or Safety Seal certified accommodation
Travel Itinerary
Responsible Visitor's Pledge at https://bit.ly/2U1NKoW
Coordination with the EOC or Municipal Tourism Office
Out-of-town vacations are a well-earned treat for anyone who is working hard every single day. And if you ever find yourself needing to escape the hustle and bustle of the city to have some fun in the sun every now and then, don't hesitate to turn to Sunlight Air for your getaway needs. Right now, we are offering a 5D4N as well as a 4D3N all-inclusive travel bubble package to San Vicente Palawan in partnership with its LGU and various resorts such as Club Agutaya, Lazuli Resort and Bai Bai Beach Resort. Visit sunlightair.ph to learn more about our travel bubble packages to San Vicente and see which one suits you and your family best. Fly under the sunny Philippine skies with Sunlight Air today!
Click here to download "Why San Vicente, Palawan Should Be Your Next Vacation Destination" PDF
Check the Latest Covid Requirements