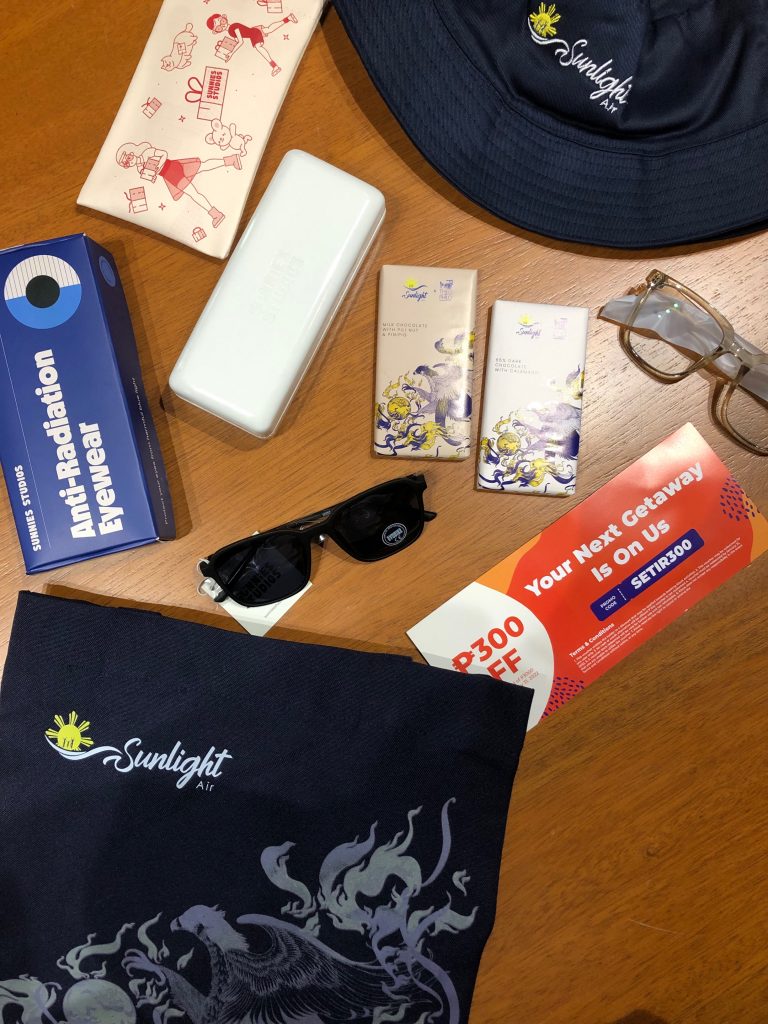 SUNLIGHT AIR BRIGHTENS PASSENGERS' DAY WITH CHRISTMAS GIVEAWAYS : Christmas is often characterized by many, many things worldwide; bright lights, delectable food, family reunions, etc. It's basically the season where people gather around with their loved ones and share loving and tender moments as a family. But of course, those aren't the only things Christmas is known for. It's also known as the season of giving and in the spirit of the season, we at Sunlight Air hosted a special Christmas event during today's flight with a photobooth and giveaways for our passengers.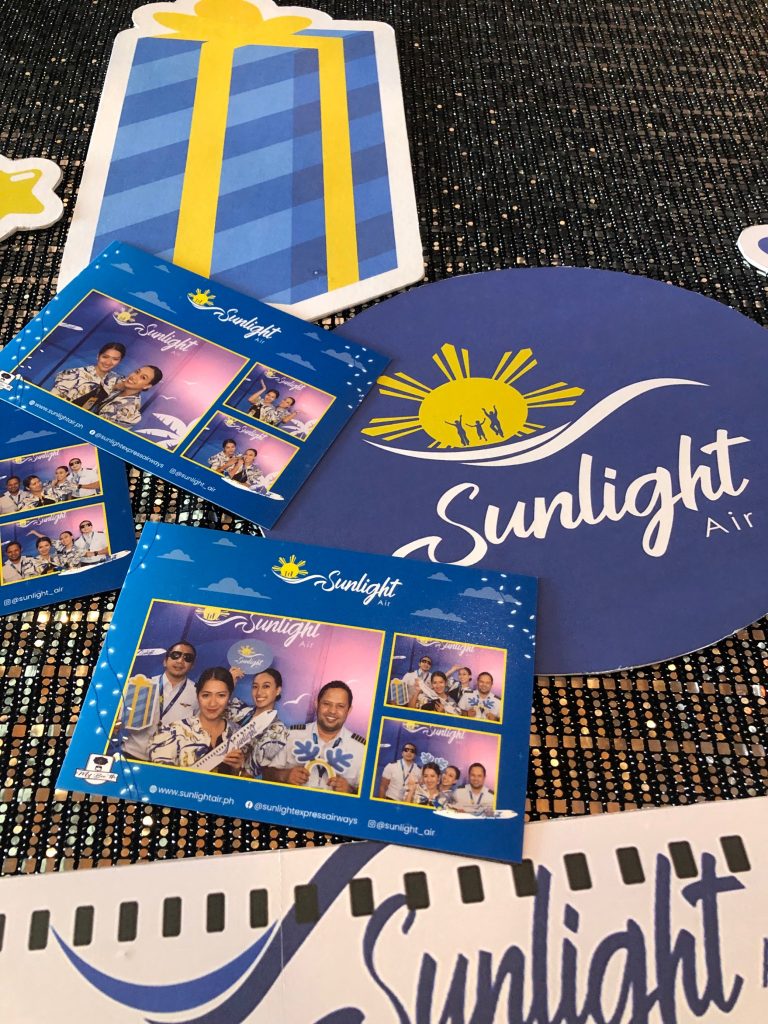 Working closely with our partners Sunnies Studios, Klook and Nivea, Sunlight Air surprised passengers by handing out tote bags filled with goodies to brighten their days as they embarked on their vacation for the holidays. The tote bags included a Sunlight Air bucket hat, a handmade clay figure keychain of a cabin crew or pilot (hand made by one of our incredibly creative flight attendants), and customized Theo & Philo chocolates. Sunnies Studios, a local optical brand that provides stylish eyewear for people of all ages, also did their part by providing our Christmas giveaway with fashionable sunglasses that passengers can wear as they frolic about in the warm beaches of their destination.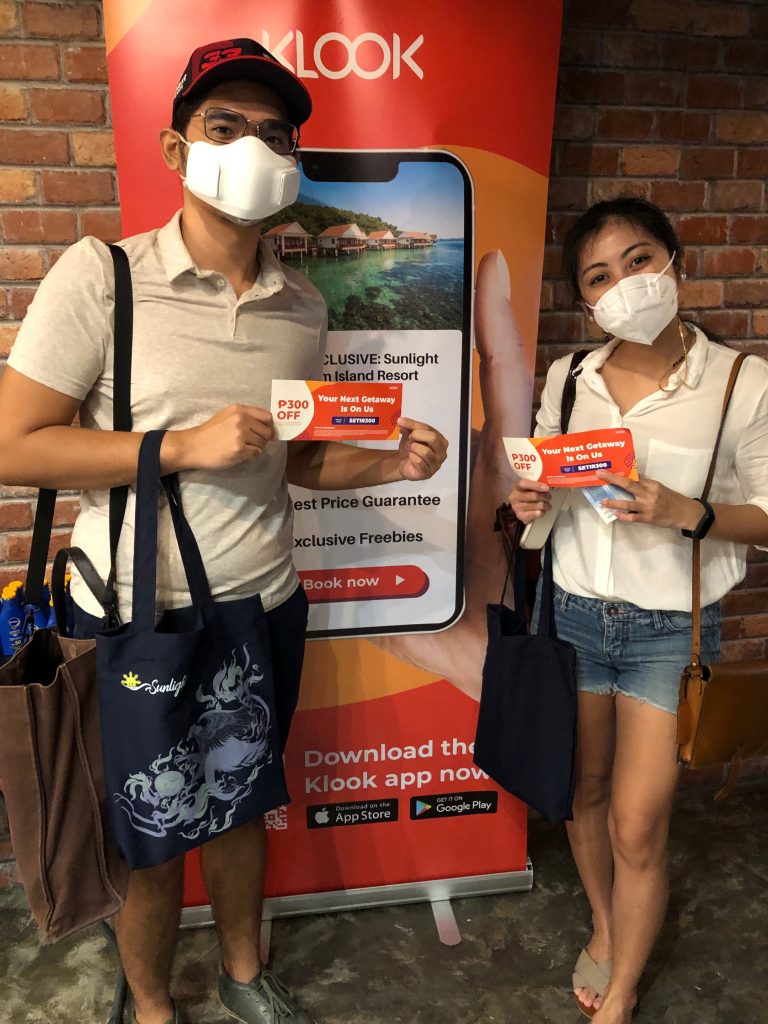 And if those awesome freebies weren't enough, passengers were also given the opportunity to strike up a stylish pose and take pictures at the photobooth situated within Sunlight Air's private lounge. Those who did so received their photos printed in refrigerator magnets, allowing travelers to have a memorable souvenir before the adventure truly started.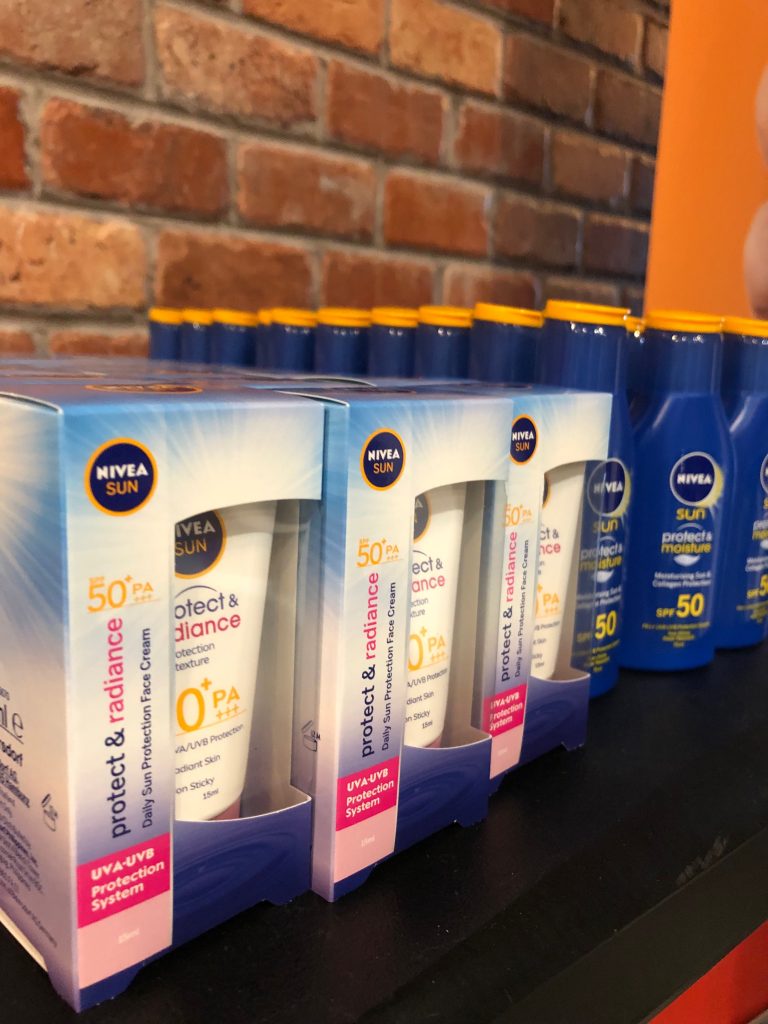 Apart from our partnership the voguish Sunnies Studios, we also partnered with cosmetics company Nivea to brighten up the passengers' day; families who were traveling with Sunlight Air on December 24 to their destination were given a self-care set consisting of Nivea products such as body lotion and facial cream upon checking in at the private lounge. Perfect for those who want to spend some time under the sun worry-free.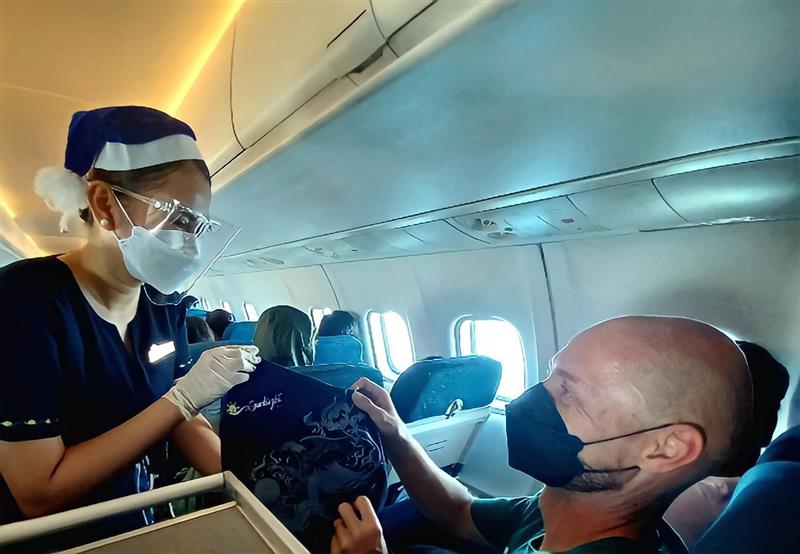 So, if you're planning a getaway for the holidays for yourself or your family, don't hesitate to turn to Sunlight Air for your vacation needs. No matter the time of the year, we are dedicated to providing our passengers with warm and welcoming service to light up their journey. Visit our website today to see our various travel bubble packages and see which one suits you and your family best.
Check our Travel Bubble Packages
Check the latest Covid 19 updates