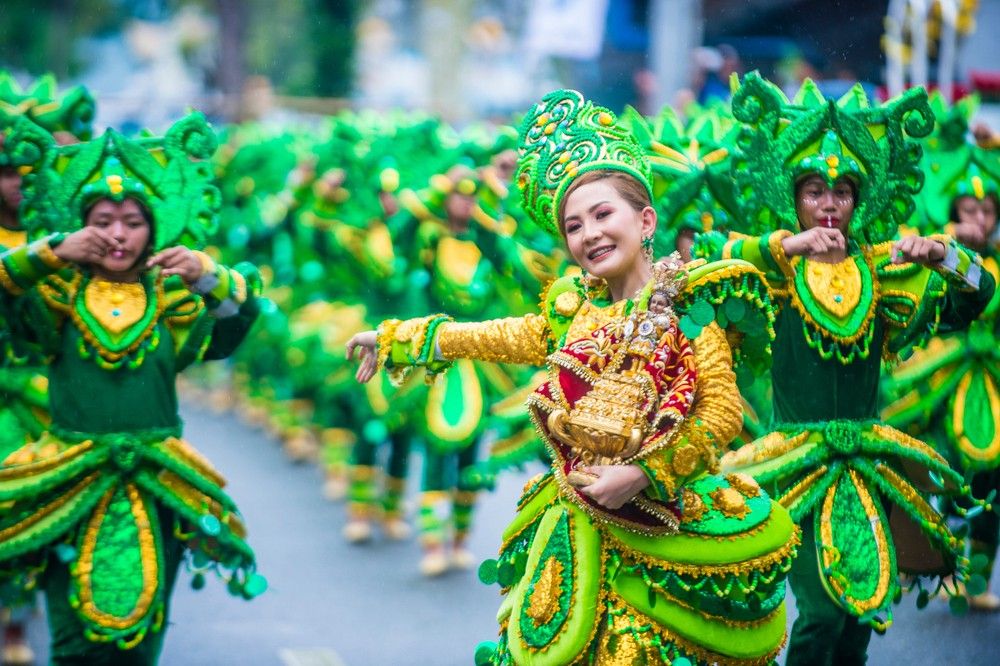 Cebu, hailed as the "Queen City of the South" and recently named as the Best Island in Asia, has loads of enthralling encounters ranging from beaches to highlands, historical to cultural, adventure to relaxation—the province promises plenty of unique experiences and exquisite stories to tell every tourist.
Last July 31, 2020, Cebu reopened its doors to residents and local tourists from the province, and since then, it has been preparing for the return of domestic tourists nationwide. Guest speakers Ms. Alice Queblatin (Cebu City Tourism Council Commissioner and Southwind Travel and Tours Managing Director), Ms. Sunshine Lim (Lapu-Lapu City Tourism, Cultural and Historical Affairs Commissioner), and Ms. Aines Librodo (GMR Megawide Cebu Airport Corporation Head for Airline Marketing and Tourism Development) mentioned some of their recommended experiences in the province. Below are the highly recommended Cebu experiences we have curated for everyone in their post-pandemic travel.
1. Learn from historical and cultural sites
Cebu holds a rich heritage of historical and religious tourism sites such as Magellan's Cross, Cebu Heritage Monument, Fort San Pedro, Museo Sugbo, Mactan Shrine, and Basilica del Santo Nino. Not only do these places pose picturesque city attractions, but also provide tourists a glimpse of the history of Spanish colonization and the birth of Christianity in the country.
2. Visit marine sanctuaries
Besides swimming along with whale sharks in Oslob, tourists can also try visiting marine sanctuaries in Gilutongan, San Vicente, Talim, and more. There, tourists can witness various species of fish and other marine life that can only be found in the region. Some of these marine sanctuaries are open for fish feeding, diving or snorkeling but tourists visiting these spots must observe care for the environment.
3. Recharge in nature-enriched experiences
Cebu presents an ideal destination for city dwellers needing a dose of nature-enriched experiences in their post-pandemic travel. There are lots of sites to choose from, each with different offerings. The region never falls short on natural wonders that can be enjoyed with a little bit of adventure or relaxation such as canyoneering at Kawasan Waterfalls, swimming or idling by the white sand beach at Batayan Island, or unwinding amidst the colorful florid scene at Sirao Flower Garden.
4. Try local culinary
Cebu has varied gastronomic adventures to entice every food enthusiast. In fact, Lechon, the famous dish in the Philippines, was pioneered in Cebu. The province offers a lot of innovative and tasty discoveries, even food sold in public markets and carts. Ms. Lim mentions sutukil as one of her recommended dishes to try while in the province.
5. Enroll in education-oriented tourism activities
Tourists can enjoy the abundant offerings of the province while learning new skills alongside. They can take up education-oriented tourism activities or short courses on ESL, aeronautics, and driving. These courses also grant certificates.
While Cebu's tourism allows only local tourists or residents as of the moment, domestic tourists may already look forward to their travel plans to Cebu sooner than later. The province, its municipalities, private and public sectors have been rigorously planning and training in preparation for the safe return of tourists. Read more about Cebu's tourism reopening plans and health and safety measures in our previous blog.